10 Thrifty And Fun Staycation Ideas For Couples
Have some stress-free relaxation time with these great staycation ideas for couples.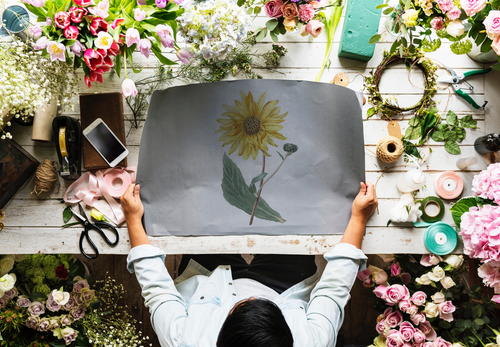 When people think of going on vacation, dreams of exquisite meals, fancy cruises, and trips around the world are often the first thoughts on people's minds. However, for many of us, that's not something we can always afford or squirrel away money for. Life often gets in the way. Expensive home or auto repairs, family obligations, medical bills, or taxes can sometimes strip away plans for exotic destinations and foreign vacations. 

Yet, for those of us who lead busy lives, having a staycation with a loved one can be just as thrilling as an adventure overseas. Relish that time at home with these incredibly fun ideas to transform your staycation into a memory you and your significant other will think back fondly upon. 
1. Go For a Hike
Whether you're taking a walk in the urban sprawl of your favorite city or hitting the trails of your favorite public park, hiking is one of the cheapest and greatest activities for couples. It gets you out of the house and allows the perfect opportunity to enjoy sightseeing while talking with your partner. 

Plus, there are many health benefits associated with hiking. According to Harvard Health, some of the health benefits associated with hiking include weight loss, easing of joint pain, lowering the risk of breast cancer, and even curbing appetites for sweets and sugars. Walking is also known to be relaxing, which fits in line with the whole purpose of a staycation. 
2. Play Board Games Together
There's truly nothing more satisfying than exploring a new board game together with your significant other. Whether you're enjoying a co-operative game, unraveling a mystery together, or straight-out competing for the most advanced society, board games are a great, cheap way to bring people closer together. 
3. Cook Dinner Together
When was the last time the two of you cracked open a recipe book, found an exciting new dish to try, and joined forces in the kitchen? Little activities like these can make transform dinner prep from a daily chore into an adventurous exploration of culinary technique and worldly flavor. Whether you roll up your sleeves and dig into an old comfort recipe you may have forgotten about or explore bold, new flavors (may we suggest this Garlic Herb Pork Chop Recipe?), cooking together can be a blast!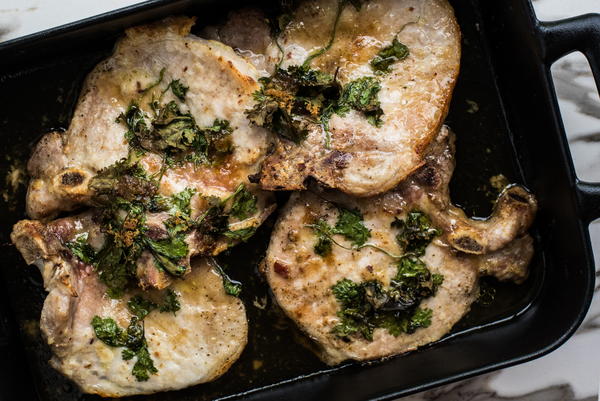 4. Have a Picnic
When was the last time you packed up some food, snacks, a bottle of wine, and found a nice shady spot underneath a tree for an old-fashioned picnic? We're betting you haven't done this since you were a kid. With all of the craziness of work, owning a home, maintaining a car, and paying bills, sometimes we lose track of the simple things that can give us pleasure. 

Taking your significant other out on a picnic is a cheap way the two of you can escape your everyday lives without having to pay for airfare. The right tree or forest preserve is all you need to set the ambiance that relieves all the stresses you may encounter at home. Plus, who doesn't love meat, cheese, bread, and wine on a nice, sunny day? 
5. Shop 'Til You Drop
When was the last time you and your significant other went out shopping for fun? We're talking about stress-free store-hopping that doesn't involve buying gifts for holidays or special occasions. If you can't remember, acting like teenagers and visiting a mall will prove to be an enjoyable experience for the two of you. For an even cheaper idea, hit up a dollar store or thrift store to find the craziest item on the store shelves you can go home with. 
6. Garden Together
Staying at home next week? That's the perfect opportunity to throw on your Sunday worst and hit the dirt. Together, the two of you can get that garden in order and have fun figuring out what this year's harvest will look like. 

Need ideas? Check out our guide on 15 Budget-Friendly Garden Ideas!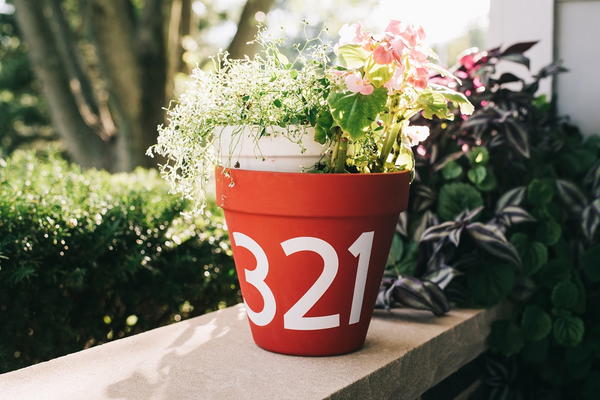 Have a Movie Night
With the advent of digital streaming, low-cost video rental machines at the grocery store, and other ways to easily see the latest and greatest movies, having a movie night is a cheap and easy way to escape your stresses from the comfort of the couch. Grab a few snacks from the dollar candy section at the grocery store, some popcorn, and your favorite beverage, and you'll be able to cheaply recreate the theater experience at home. Why spend $50 at the local cineplex when you can spend $10 and stay at home? 
8. Have a Wine And Cheese Night
If you're like us, we don't normally pamper ourselves when we're out buying our weekly groceries. We ditch the expensive ingredients and go for the budget buys in order to spread our budget as far as we can. When you're having a staycation, however, it's the perfect opportunity to grab that expensive cheese and take a second look at the bottle of wine out of your normal price range. 

Pour that wine into glasses and arrange slices of that cheese neatly on a wooden board for a truly wonderful experience. There's a world of flavor to be found at the grocery store, and with the right mood, you can bring that sense of adventure straight to your kitchen! 
9. Role-Play as Crime Fighters
Listen, you're never too old to dress up as your favorite superhero. Partnered with your crime-fighting significant other, you're the perfect dynamic duo capable of taking a one-two punch to house chores, yardwork, car maintenance, or that plumbing problem you've been ignoring for the past six months. 

Make up two superhero capes (check out a budget-friendly pattern here), and strike fear into the hearts of house chores, everyday errands, and crime everywhere.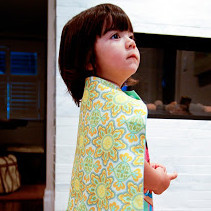 10. Volunteer Your Time
There are plenty of charities out there that would welcome people donating their time to fight the good fight. If you and your significant other want to spend time together productively and accomplish some good out in the world, volunteering your time is a great way to hit both targets with one stone. 
Free projects, giveaways, exclusive partner offers, and more straight to your inbox!
Tags / Related Topics
Your Recently Viewed Projects

Something worth saving?
SAVE all your favorite stuff
ADD personal notes
QUICKLY reference your stuff