7 Tips for Creating a Christmas Savings Plan
Lean how to create a Christmas savings plan with these tips and tricks!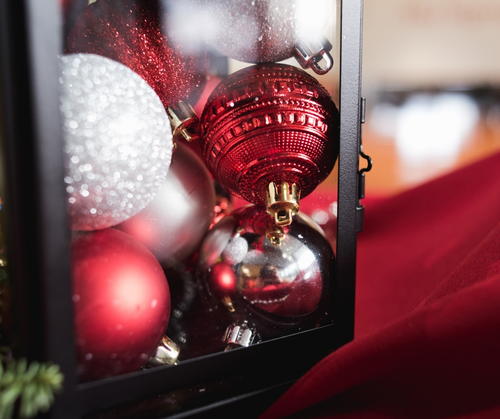 Christmas comes every year on December 25th. This is not a surprise. This is not an emergency. This is something that we can plan, save and be ready for each year.  Saving for Christmas is doable! This season is full of magic and delight, but also of pressure and stress and the restrictions of a budget.

No one wants to rack up bills in December that they can't pay in January. As parents, we have the pressure to deliver the magic of Santa on a family's finite savings, and we can do it! 

Christmas sours quickly if the rest of the year is a time of paying off, with interest, the cost of that one day of magic and "light in their eyes". But if you've been saving up for the date of December 25th, you aren't surprised and you don't have to dread the season. 

My husband and I have four small children, and it's doable to have both a magical and an affordable Christmas and here are some ways that have worked for us.

Some Sources for Savings

Doing a 30-day pantry challenge (meaning, eat whatever is at home in the pantry or freezer, lessening the amount of money spent in the grocery store the month before Christmas)  before Christmas shopping can really fatten the available savings for gifts.

How inexpensively can you make dinners at home rather than eating out?

When I go into the store one of the ways I save best is by asking, "What is on the best sale?" and not "What is it that I'm in the mood to eat?" Put those savings on food that month toward the cost of making Christmas sparkle. We'd been spending $1500/month on groceries, ordinary, forgettable groceries, and with reverse meal planning, we've brought that grocery budget down now to $233/month to feed our family of six in southern California.

Christmas can easily be memorable with funds from savings like that each month. But if you haven't been putting away a little money every month to save up for it, here are 7 tips to stay within a tight budget: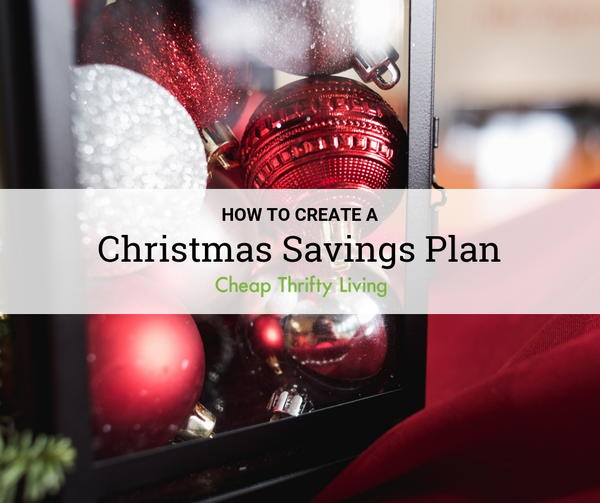 1. Start at the Bank
A great place to start is with your bank. Banks commonly offer a Christmas club account, which takes an amount you decide upon automatically, monthly from your direct deposit and earmarks it for the holidays. They send you the check in the fall. It's much less painful to slide $100/month toward Christmas throughout the year than come up with the equivalent lump sum of $1,100 in November when the shopping begins!

Begin saving as early as you can. One way to do this is to identify three small things each month to cut from your expenses and, instead, use those saved funds for Christmas spending! Packing along a daily coffee rather than buying one at a cafe, packing a lunch for work rather than eating out, or discontinuing a paid app like Audible and downloading the free, similar app called Libby are simple ways to start saving for Christmas.
2. Try Swapping Gifts and Toys
Don't be afraid to swap with friends. Do your children have toys they've barely played with sitting around? Do your friends? What if you did a swap. Get together for a playdate, and while the kids are playing, swap toys. Under the tree Christmas morning, will be new-to-your-kids toys, and it will have been entirely free.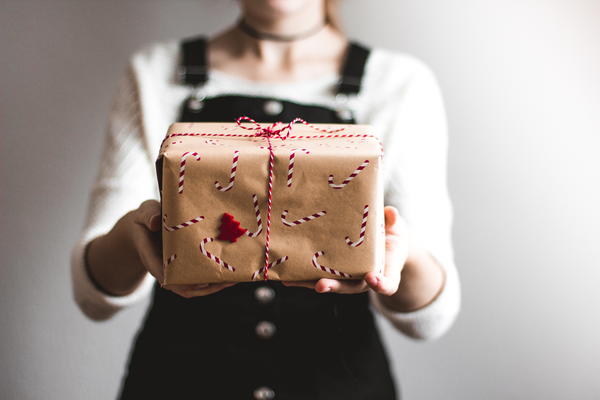 3. Make It Meaningful With a Letter
Have you often received yet another lotion set that you weren't wanting and will never use? Why do we spend money on these "filler" gifts that have no personal meaning? Instead, something like a beautiful message in a handwritten letter expressing my appreciation for a friend, what I treasure about her, would mean so much more to her and cost me nothing.
4. Start as Early as Possible
Start early. Both in the year but also in the day. Have you noticed that most grocery stores carry toys? Call and ask the manager when they go on clearance? Right now, in September, my national chain Kroger store has a bunch of Nerf guns on clearance for nearly 50% off their regular price. They make great gifts, and as long as I get there early enough in the day, I can grab up those great deals and save a lot. I got squirt guns yesterday for my kids for 19 cents each — great stocking stuffers!
5. Buy Some Budget Books
A common gift-giving tradition is give something to wear, something to read, and something they need. Books make great gifts! Check your local library's used bookstore and buy some for 50 cents each and wrap those under the tree.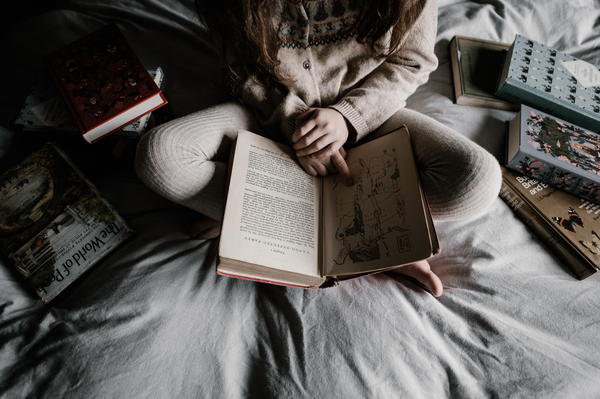 6. Reuse, Recycle, and Get Thrifty
Secondhand stores are a great way to grab a couple stocking stuffers or board games for cheap. (This can also be fun for siblings to get gifts for one another and not spend more than $5.) Sometimes there are brand new items at thrift stores, but even if gently used, they can be a favorite toy. Reusing and recycling is good for the environment, easy on your pocketbook, and in many cases, benefit good causes since thrift stores generate funds for charity. One near our house gives their funds to foster families!
7. Give the Gift of Time
Lastly but so importantly, children love time spent with their parents and loved ones. Consider giving the gift of your time to them.

This can be wrapped up in different ways. If you have a daughter who loves to bake, wrap up ingredients for chocolate chip cookies, and in the tag on the top, write, "This gift is an invitation to bake together this Saturday morning; I'll even do the cleanup."

Or wrap up a toy shovel from the Dollar Store and put in the card, this is to be taken with us when I take you to the park every Saturday morning once the snow melts. Or, a sled, wrap it and invite your son to a night of sledding and hot cocoa at home afterward together. These gifts cost so little but can mean so much!
 
Don't let debt steal the joy and magic of the season; plan ahead. With a little creativity, Christmas can be the richest holiday of the year, with no financial regrets come January!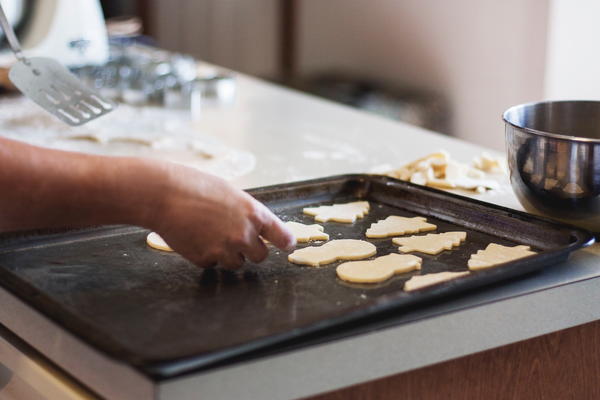 About Melanie Anderson
I am a wife and a stay at home mom of four children living in notoriously expensive (and stunningly beautiful) Southern California, sharing at my blog sixonabudget.com my experiences and tips for financial health, and offering all the encouragement there is in the world!
Free projects, giveaways, exclusive partner offers, and more straight to your inbox!
Tags / Related Topics
Your Recently Viewed Projects
Images from other crafters


Something worth saving?
SAVE all your favorite stuff
ADD personal notes
QUICKLY reference your stuff