Cheap Places to Travel in the US: 20 Off-Season Steals
Learn how to leverage off-season pricing to see the US for a fraction of the cost!
By:
Kaylee Pope, Editor, CheapThriftyLiving.com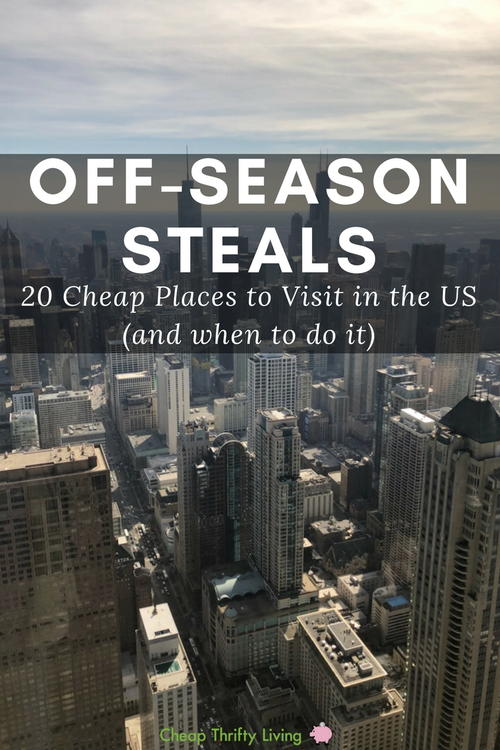 Traveling within the United States is one of the best ways to get away on a dime. There are plenty of stunning landscapes and bustling cities to explore in your own backyard that will not break the bank. This list of cheap places to travel in the US aims to help you plan a trip you will love while still saving plenty of money.

Vacations and holiday trips do not need to be expensive! By taking advantage of offseason prices and thrifty travel ideas, you can easily travel for the fraction of the cost of a normal vacation. All you need to do is pick the right location. This list of cheap places to travel in the US is organized by seasons, allowing you to pick a time and a place easily. With the right amount of planning, you can easily see many of the most beautiful locations in the United States without paying full price. 

Be sure to scroll all the way down to the bottom of this article for some bonus tips on how to travel cheaply in the United States.

Plus, check out our Trip Budget Planner that includes helpful tips, printable budgets, and apps to download.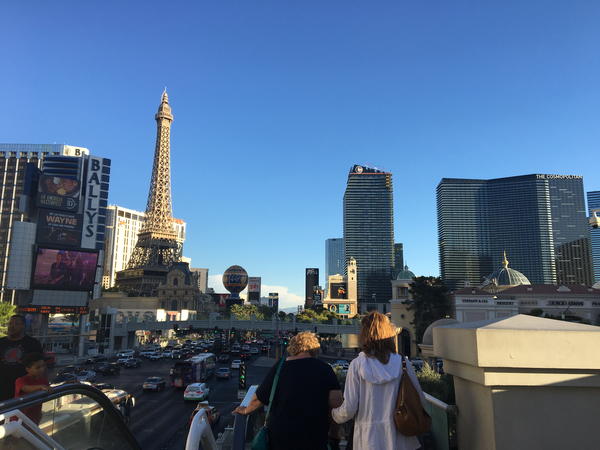 Year Round Destinations
You will absolutely find the best deals when you travel offseason since pricing varies so wildly. The destinations below, however, are some of the cheapest in the nation if none of our seasonal ideas catch your eye.

Grand Canyon (Arizona)
USA News lists the Grand Canyon as the #1 Affordable Travel Destination in the United States! Traveling to this National Park is actually pretty cheap and the views are spectacular. Do not be fooled by the remarkable photos and National Park, there's plenty more to do here besides taking a hike. Explore tourist destinations, eat local cuisine and consider taking day trips to other popular destinations like Zion National Park or even Las Vegas.

Note: The Grand Canyon is "open" year-round, but if you are planning a hiking-heavy trip it is best to avoid the winter months (Dec-Feb) as some portions of the park may be closed.

Las Vegas, NV
This tip might be counterintuitive, but Las Vegas is actually a pretty cheap destination for "low rollers". If you are looking to travel on a budget, Vegas is a great desition. Constant flights in and out of the city and a plethora of hotel options mean it is easier to find deals on lodging and flights. If you're really looking to save money, plan your trip during the week (Monday-Thursday) as hotel fees are often more expensive over the weekend.

Washington DC
Admittedly, hotels may be expensive within the city itself. If you are willing to stay outside the city and ride the train in from cheaper destinations (like Alexandria, VA), DC is actually very affordable. Most of the tourist destinations like the Washington Monument, Smithsonian, and the National Zoo are completely free! 

Plan on staying outside of the city and trekking in for days worth of activities. You can save even more money by bringing in your own lunch.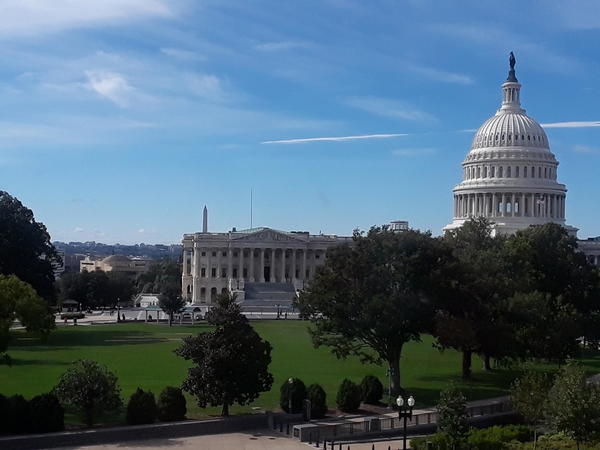 Cheap Spring Vacations
Spring is a popular time to travel! A trip in the spring helps break up the long stretch of work and school between the holidays and summer festivities. Keeping this in mind, the best cheap places to travel in the US for spring break are not typical spring break locations. Laying out in the sun and sand can be relaxing, but you'll get more for your money if you brave some different locations.

Chicago, IL
Chicago is a popular destination in the summer when the weather is at its best. In the spring, however, the colder and sometimes dreary weather can dissuade visitors. This means you will often find awesome deals on both hotels and activities. Most of the more popular tourist destinations in Chicago like the Art Institute, Field Museum, Shedd Aquarium, and Willis Tower are indoors activities anyways. To avoid overpaying, do not book your trip over St. Patrick's Day weekend as it is a big tourist draw.

Hint: Save money by skipping the Willis Tower tour and have a drink in the Signature Room on the 96th floor of the John Hancock building instead. It's significantly cheaper and the views are just as jaw-dropping. See for yourself below!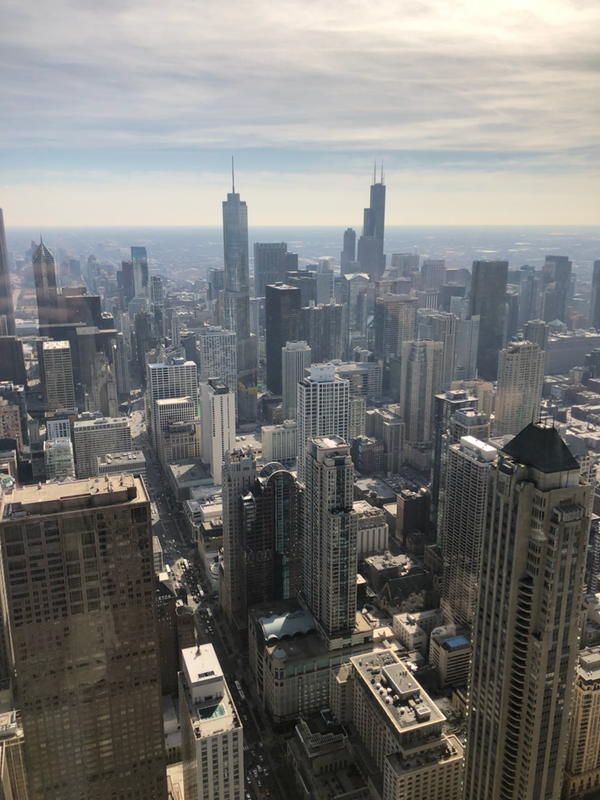 Cheap Spring Vacations
Savannah, GA
Savannah is not a hugely popular destination for spring breakers looking to get wild and crazy on the beach. It does, however, have immaculate spring weather that can provide a comfy respite for travelers visiting from colder destinations. Book ahead of time to make sure you get the best deals for this time period. Spring is actually a pretty popular time in the city. March and April are ideal time periods if you're looking to see the city in full spring bloom.

Smoky Mountains National Park (Tennessee)
The Smoky Mountains have been a go-to destination for summer vacations for decades. Many people do not know, however, that this area is the perfect low-cost spring break alternative for families. Spring wildflowers will be in full bloom and rates are significantly cheaper as the weather is a little on the chilly side from time to time. In addition to hiking, the Smoky Mountains boast fun tourist destinations like Dollywood, numerous adventure parks, and museums.

Note: If you are planning on visiting the National Park, be sure to plan ahead! Depending on the weather, some parts of the park may be closed. Call the visitors center ahead of time or stop by at the beginning of your trip to ask the rangers for suggestions on traveling. 

Pacific Northwest (Oregon, Washington)
The Pacific Northwest is an inspiring travel destination that is actually pretty cheap in the spring. Destinations in Washington and Oregan don't experience the best weather during these time periods, but the temperate climate often means they're chilly and wet but not too snowy to travel to. If you want to experience great cities like Seattle and Portland in all their gloomy, rainy glory, this is an awesome time to visit. In addition to popular eclectic cities, consider checking out Mt. Rainer, Crater Lake, Olympic National Park, and Mt. Hood. Plus, you'll likely avoid spring break revelers if you settle on a Pacific Northwest spring break trip instead.

Plus! If you have a passport, British Columbia is just hours away and offers enjoyable cities and views. Consider a day trip to Canada.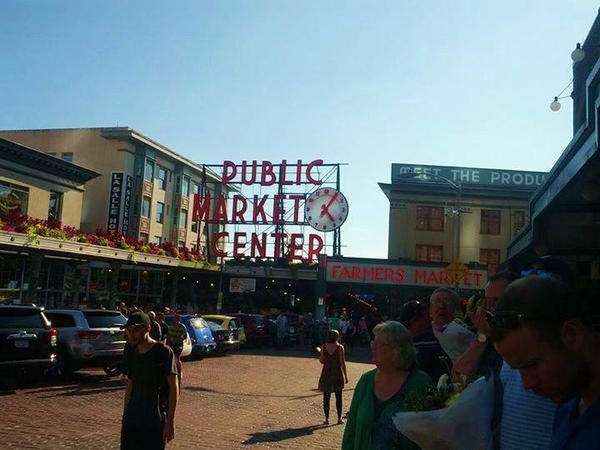 How Much Do We Spend On Travel?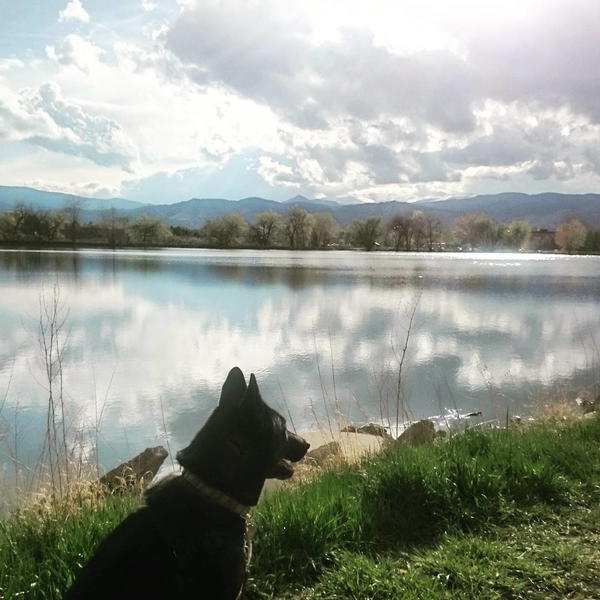 Summer Vacations for Cheap
Summer is a wonderful time to travel, especially if you have kids. It is also the most popular tourist season all year long. With this in mind, you will want to make sure you scoop up deals quickly before they expire.

South West Michigan
If you're looking for a sunny beach getaway but can't afford the big ticket places in Florida or on the West Coast, visit Michigan's South West side and explore lovely beaches in New Buffalo, Ludington, and Holland. If you're looking to save money on hotels and lodging, book a private cabin ahead of time and make all your own meal or rough it at one of the many local campgrounds. Northern Michigan has acres and acres of lovely beaches and lakefront rentals, as well.

Atlanta, Georgia
While it might be hot, visiting Atlanta in the summer has a ton to offer! With a long list of summer beer and art festivals, you will love the big city charm mixed with southern hospitality. Atlanta is a great destination for the whole family and a lovely way to spend an adults-only weekend away too. Be sure to check out one of the many free parks.

Note: Consider taking a day trip out to Yellow River Park for a hike!

Boulder, CO
Forbes named Boulder one of the 20 Best Cities for Travel in the Summer for its exciting list of cool-down activities like tubing in Boulder Creek and the free pop-jet fountain downtown. Attend one of the many outdoor festivals or buy concert tickets in advance.

Wells, ME
If you're looking for a cheap place to spend an East Coast summer, skip fancy and over-crowded places like the Hamptons and head north to Maine. Wells, Maine is the perfect tourist destination boasting tons of affordable rentals, four miles of beaches, and a small town vibe. If you're looking to rough it, there are plenty of campgrounds available in the area.

Minneapolis, MN
Travelers looking for a cheap way to beat the summer heat should look no further than Minneapolis! Summer in the midwest is far more temperate than other places in the US, making Minnesota a pleasant respite. While this city might be located far north, don't be fooled! There's a ton to do in Minneapolis over the summer including gorgeous summer festivals, a growing foodie scene, and gorgeous weather. Consider combining a trip to Minneapolis with a short trip to one of the 10,000 inland lakes in Minnesota.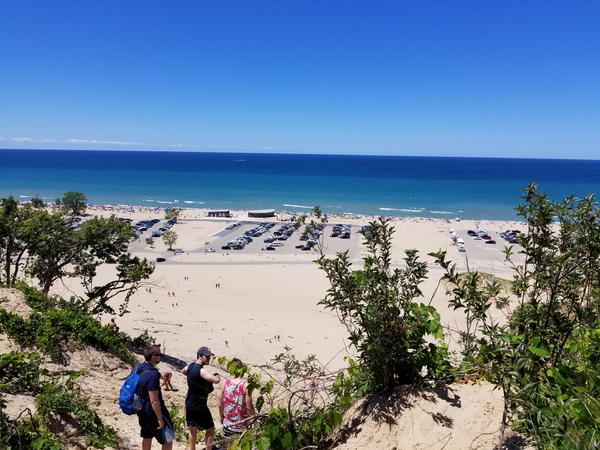 Fall Trips that Won't Break the Bank
Traveling during the fall often means exploring changing leaves! Avoid the expensive and always-popular East Coast destinations and consider the ideas below instead to save a pretty penny.

New Orleans, LA
Fall is the cheapest time to visit New Orleans. Since this is technically "hurricane season" very few people brave the booking, meaning just about everything is cheaper at this time of year. If you're willing to take the risk, you can live large in NOLA for pretty cheap. Be sure to check out Bourbon Street at night and visit the many historical spots. If you do end up having a rainy few days, there's plenty of indoor activities like the National WWII Museum, NOLA Museum of Art, New Orleans Pharmacy Museum, or the New Orleans Historic Voo Doo Museum.

Cape Cod, MA
Hotel rates dip extensively in Cape Cod over the fall after all the summer vacationers clear out. While you won't be able to sunbathe on the beach, this beachy landscape is the perfect fall destination. Watch the leaves on the trees change, enjoy strolls through the Farmer's Market and visit one of the many fall festivals like October's OysterFest!

Northern Michigan
Fall color tours are one of the most popular fall vacations to take. If you don't have the money in your budget for an expensive east coast trip, consider heading to Northern Michigan for a color tour. The autumnal landscapes are just as vibrant and the hotels are significantly cheaper. If you're traveling with kids, stay at one of the several Great Wolf Lodges or if you're looking for a grown-up weekend, visit Grand Traverse County for a wine tour.

Yellowstone National Park (Wyoming)
Yellowstone National Park is extremely busy in the summer and empties out in the fall. This is offseason at the park, making hotels and other fees a bit cheaper. Winter can come early to Yellowstone though so make sure you plan accordingly. Keep in contact with the park service or stop by the Visitor's Center after you arrive to see which parts of the park are still open. A hotel or cabin is likely your best bet, especially in the late fall, since it can be very cold at night.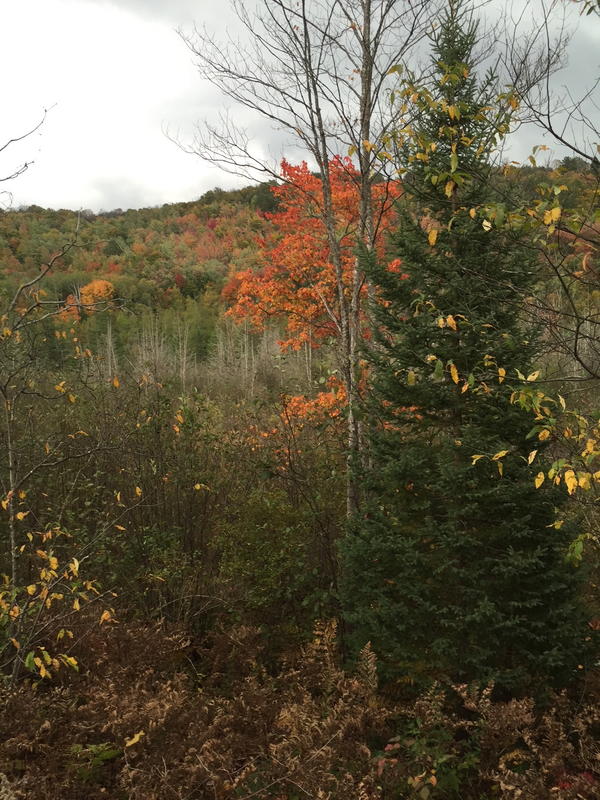 Cheap Winter Destinations
Whether you're looking to escape the cold or jump right on the slopes, these cheap ideas for winter vacations are ideal for the budget traveler. 

Sun Valley, ID
A list of winter vacations would be remiss not to mention at least one skiing and snowboarding destination. Sun Valley is a picturesque snow-filled community that is much cheaper than other big-name destinations. With plenty of budget-friendly places to stay and a completely FREE bus system designed to get you around town and to the slopes, this destination is perfect for skiing on a budget. Plus, the town boasts cheaper and budget-friendly places to eat like a local Applebees if you'd like to skip expensive dining options.

Gatlinburg, TN
Another awesome skiing destination is located in the Smoky Mountains. Gatlinburg offers exquisite slopes for skiing, snowboarding, and tubing. While there might not always be natural fresh snow on these warmer slopes, Ober Gatlinburg has a 24-hour snowmaking machine to add to the fresh powder every single day. Plus, you can take skiing and snowboarding lessons for as little as $19 dollars!

Detroit, MI
If you're willing to brave the midwest cold, the Motor City is a cheap and thrilling winter destination. Detroit has a burgeoning art scene and plenty of yummy restaurants to explore. Check out the Detroit Institute of Art, Charles H. Wright Museum of African American History, and the Motown Museum while you're there. Getting around downtown is pretty easy when using the Detroit People Mover. Get awesome deals on a downtown hotel during the off-season or consider renting an Air BNB in an up and coming neighborhood like Ferndale. 

San Antonio, TX
If you're looking for a warmer destination, consider visiting San Antonio during the winter. This travel destination offers a ton of unique celebrations over the holidays. Stop by the San Antonio Zoo at night to explore Zoo Lights or celebrate the holidays at a decked-out Six Flags. Plus, you can visit the famous Alamo as well as take an underground tour of the Natural Bridge Caverns.
Tips for Planning a Budget Trip
Planning a cheap vacation or holiday is all about making the right decisions and booking at the right time. For the most part, you are going to want to lower your big expenses (like the hotel, airfare, and entry fees). A lot of research can go a long way!

1. Combine Cheap Airfare and Hotel Fees
When booking a cheap hotel or plane ticket, be sure to do some initial research. A great deal on one does not always mean you will hit the jackpot with the other.
 
2. Book Early or Last-Minute
The best times to get a great deal are far in advance or right before the trip. If you have a strict schedule, make time in your year for a trip then find the spot that is cheapest for that time frame. Popular destinations get very expensive in terms of airfare closer to the date. So, book that early. Sometimes, however, you can find a deal days before a trip. If you have a flexible schedule, keep an eye out for deals and book when it is cheapest.

3. Accept Less Than Ideal Weather
If you're willing to visit a place when the weather is not ideal, you will likely get a better deal. Most people visit Seattle in July and August, but if you're willing to brave the rain a spring trip will be significantly cheaper. The same goes for destinations like Chicago and Detroit that have harsher springs and winters.

4. Travel Off-Season and Mid-Week
Much like the tip above, traveling off-season and mid-week can save you a ton of money. When there is less demand for hotel rooms and airfare, they're much cheaper. If you are able to, travel during these times. This is especially true for singles or couples without kids. Try and avoid popular summer vacation and spring break trips. Instead, travel in the early or late summer for your summer getaways. 

5. Try Airbnb and HomeAway Instead of a Hotel
Instead of a hotel, consider renting an Airbnb or HomeAway property. You can often rent an entire apartment or home for the same price as a hotel. The best thing about this is that you are able to make your own meals. While eating out is one of the best parts of vacation, making your own breakfasts and lunches will save you a ton of cash especially when visiting museums or National Parks where the cafeterias are expensive and often not very tasty anyway. 

6. Book Early Flights
If you can stomach the early morning hours, early morning flights at 5 AM or 6 AM are usually much cheaper than a more comfortable flight time. Wake up early and sleep on the plane! This even gives you an extra day to explore. Make sure to see if you can get an early check-in at your hotel if this is the case. If not, nearly all hotels will lock up your luggage for the day.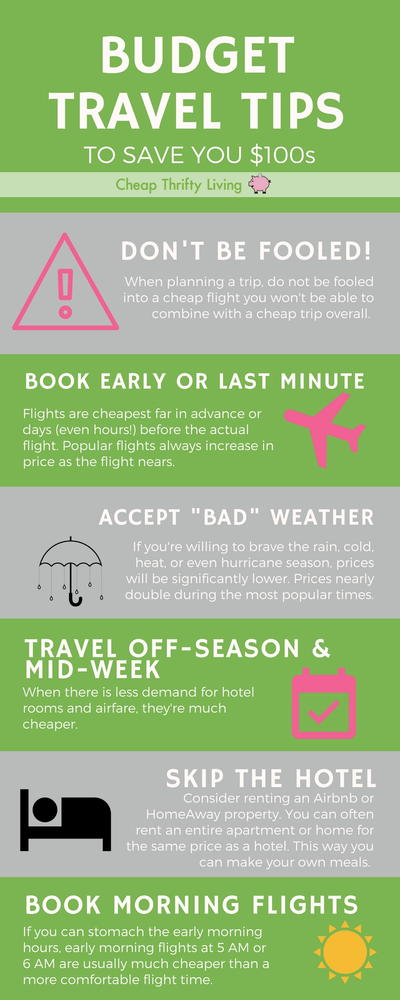 Free projects, giveaways, exclusive partner offers, and more straight to your inbox!
Tags / Related Topics
Your Recently Viewed Projects
Images from other crafters


Something worth saving?
SAVE all your favorite stuff
ADD personal notes
QUICKLY reference your stuff