The Difference Between Sell By Date vs Expiration Date
Keep calm. These are the sell by vs expiration date answers you've been looking for!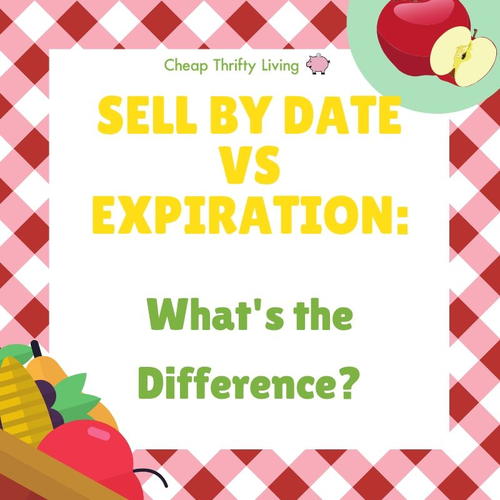 Sell by, use by, best by — these three different phrases appear on a variety of food packaging across the country, and they can all mean vastly different things. As a consumer, it can be difficult to navigate how long one should keep a food product in the fridge or pantry after one of these dates has come and gone. 

According to the FDA, "Confusion over date labeling accounts for an estimated 20 percent of consumer food waste." That's no small number, especially when you consider that the USDA estimates that 133 billion pounds of food goes to waste in the United States each year. A mere 20 percent of that would equal 26.6 billion pounds of food going to waste each because our date labeling can be tricky to navigate. 

This is why we've taken it upon ourselves to get to the nitty gritty of what each label means, and how, as consumers, we can better do our part in helping to reduce food waste nationwide. Below, we've broken up commonly used food labels by type. We hope our explanations help you better plan ahead for your weekly meals and make the most of your groceries!
What Do These Terms Mean?
Best By / Use By — These dates are suggestions from food producers directly to consumers on when the product in question will be at its best. This means that the product's quality, flavor, and consistency will taste as intended prior to the date listed. If the date has passed, thsi doesn't necessarily mean that the food is spoiled or harmful. The quality cannot be guaranteed, and from this point on, the food will begin to degrade and spoil. 

Sell By — In this instance, food producters are communicating with the retailer as to how long a food can stay on the self at its optimum level of quality. If a sell by date has passed, it doesn't necessarily mean that a food has spoiled. Much like best by dates, the quality may decline, but the food should still be edible. 
 
Other Expiration Dates — These work in the same way that best by and use by dates work. Just because a date has passed, that doesn't mean it's necessarily harmful or dangerous. Like any food product, you'll have to check for signs of spoilage.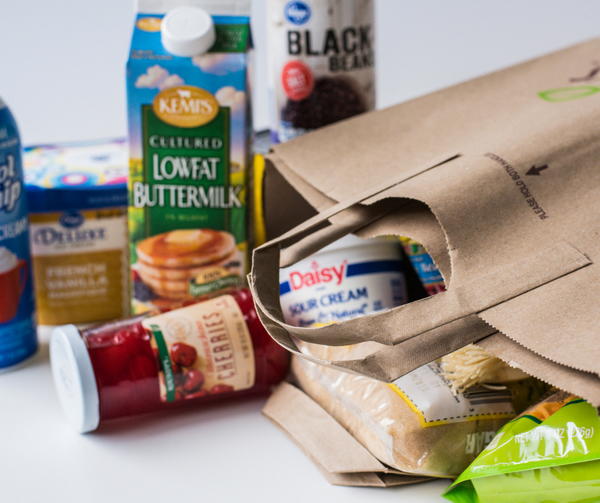 How Long After Best By / Sell By Dates Can You Keep Food?
For fresh, baked, or cooked foods, there isn't necessarily a hard rule on how many days you can keep food past their sell by or use by dates. The best indicators on whether or not food has gone bad are based on sight, feel, and smell. Potentially harmful foods will start to smell, may have a different texture or feel to them, or may show visible signs of mold. For some foods, like eggs, there are other indicators to test the freshness. 

When it comes to canned foods, passing the expiration date doesn't mean tossing the can right away. According to FoodSafety.gov, "Low-acid foods (such as canned meat, poultry, fish, stew, soups, green vegetables beans, carrots, corn, peas, potatoes, etc.) can be stored for two to five years; high-acid foods (e.g. canned juices, fruit, pickles, sauerkraut, tomatoes, tomato soup), for 12-18 months." 

Frozen foods can be stored indefinitely. Because they are frozen, bacteria growth is nonexistent. It's true that the longer you keep something in the freezer, the more likely that your food will encounter some serious freezer burn, but that doesn't necessarily mean that the food is dangerous or harmful. The quality and the texture may not be at its best, but it's still safe to eat. 

Refrigerated foods have their own set of rules based on what type of food it is and whether or not it has been cured. You find download a handy PDF from FoodSafety.gov that breaks these rules down by food type. 

Get the Cold Food Storage Guide

Other shelf-stable foods have their own rules for how long you can keep them after the expiration date. As a general rule, so long as the package isn't visibly damaged, shelf-stable foods have the potential to last a long time. You can find out more about guidelines on how long to keep these items in the pantry at the USDA's website. 
Free projects, giveaways, exclusive partner offers, and more straight to your inbox!
Tags / Related Topics
Your Recently Viewed Projects

Something worth saving?
SAVE all your favorite stuff
ADD personal notes
QUICKLY reference your stuff