What Are the Best Survey Sites to Make Real Money?
How I made $300 a year taking surveys online
If you've ever taken surveys online to try and make a profit, you probably know that most of the websites seem too good to be true (and many of them are). I've been taking online surveys for over 3 years and have found a few of the best survey sites that have earned me real money. Many of the "best" survey sites make bold claims of how much money users can make and reviews from "real users" will make you buy into the model, but the fine print for these sites will make it so you'll make little or no money. This guide will demonstrate my experience with earning money from survey sites that actually pay. Learn how to make a supplemental income by taking online surveys.

How to Spot a Scam:
If a website has a minimum monthly or quarterly amount before you can access your earnings, you're probably being exploited for your time. Some sites will also make you take screener surveys where you'll work on a survey for around 10 minutes before it determines you aren't eligible to finish the survey. The site has already collected your information and responses and now you've wasted valuable time on surveys for which you weren't "qualified."

Out of my experience taking surveys on multiple sites, I've only seen money deposited into my account (or Amazon gift card balance) from two of the 10+ sites I've used. As a disclaimer, I could tell some of the sites wouldn't yield me money after one or two survey attempts, so I didn't bother withdrawing the pennies I had earned. Create a new stream of revenue with online surveys that pay.
MTurk
Amazon's Mechanical Turk (MTurk) system is by far the best survey site I've ever used. The site connects requesters to workers to complete tasks including surveys, data collection, and playtesting online games. These tasks are referred to as Human Intelligence Tasks (HITs) and are often interesting and engaging ways to earn extra cash. Many HITs are submitted by university research departments to collect data on a certain behavior or belief, these HITs account for a higher payout and the results could be published.

When you sign up for MTurk, you take demographic surveys that will show you which surveys and tasks you can complete. While many surveys will have short screeners to determine eligibility, these demographic surveys generally eliminate the ten-minute pre-surveys that deem you ineligible. Requesters can determine who takes their surveys based on the prestige they have in the MTurk community. Prestige is based on the number of HITs a worker has completed and their acceptance rate. HITs can be rejected if the worker fails to answer all questions or has not adequately answered attention questions. More tasks are unlocked when you complete more surveys.

The only drawback to MTurk is that it takes a few months to gain prestige on the site and qualify for high-earning HITs. I was spending many hours a night completing short, data-entry tasks to increase my numbers but I was only earning 1-2 cents for each HIT. After I used MTurk for a few months, I had enough prestige to start making over $50 a month for roughly 4 hours of survey-taking a week.

All-in-all for about 9 months of work on MTurk, I earned over $300. There are many opportunities for earning money on the site if you dedicate more time than I did. Additionally, all information is anonymous. You can withdraw your funds at any time after a two-week waiting period as a deposit to your bank or your Amazon account.

Ben's Breakdown:
Site: Amazon MTurk
Payout: $300 over 9 months
Time Commitment: 4-5 hours a week
Minimum Withdrawl: None
Payable As: Bank Deposit, Amazon E-Gift Cards
Types of Tasks: Surveys, Data Entry, Game Testing, etc.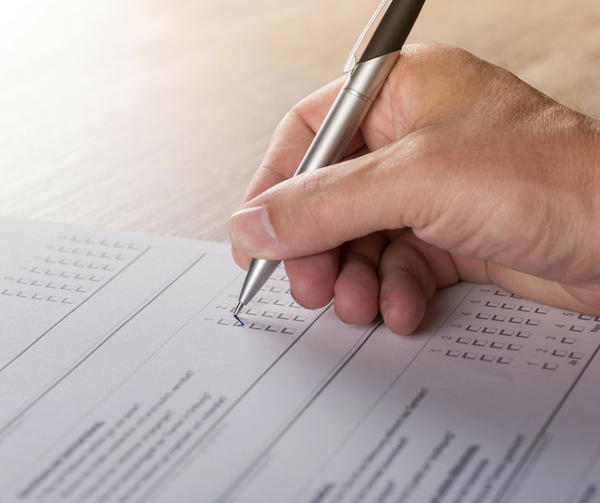 Survey Sites Similar to MTurk
Here are a few more microtask sites like MTurk that will pay you real money for using your skills to complete tasks.
HarrisPoll
While I don't advocate for HarrisPoll as much as MTurk, I used to earn approximately $10 a month in Amazon gift cards for less than 20 minutes a day. You can complete one survey with HarrisPoll each day to earn points. Once you have enough points, you can cash them in for gift cards or other prizes. Pro tip: always take the gift cards, they are more worthwhile than physical rewards.

My only complaint about HarrisPoll is that you may be kicked out of multiple surveys a day because you aren't in the "targeted demographic." Some days I could qualify for a survey on the first try, and others I gave up after the fifth or sixth failed attempt. You have to pick your battles here.

HarrisPoll doesn't have the flexibility or payout of MTurk but is a great supplemental source of money as you can easily add taking one survey to your daily routine.

Ben's Breakdown:
Site: HarrisPoll
Payout: $10 a month
Time Commitment: 20 minutes a day
Minimum Withdrawl: $5 gift card
Payable As: Amazon E-Gift Cards
Types of Tasks: Surveys
Final Thoughts
While my earnings may look lower than what you'll see advertised on some other sites, it's because I complete surveys as a hobby and a way to earn additional cash. Many users that boast how much money they make on these sites are professional survey takers; basically, they sit in front of their computer for 10-12 hours a day earning money on surveys. For comparison, after my probation period on MTurk (where I was spending 4-5 hours a day taking surveys while binging Netflix), I spent 2-3 hours a week on the site, and there were many consecutive months that I never logged into the site because I was too busy. I will still occasionally take surveys on both sites and earn around $2 for half an hour of my time while I'm watching television or listening to music. For me, the best way to use survey sites is in moderation as a way to earn small amounts of money, focusing on earning hundreds of dollars can quickly cause you to spend 8+ hours a day taking surveys on your screen.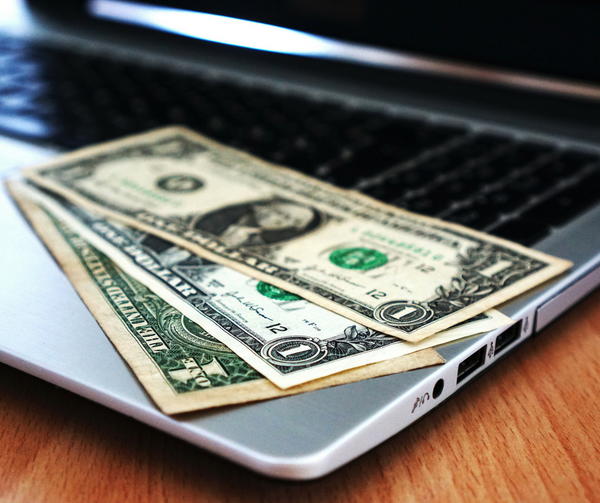 Do you take online surveys? Tell us what sites you use in the comments below!
Free projects, giveaways, exclusive partner offers, and more straight to your inbox!
Tags / Related Topics
Your Recently Viewed Projects

Something worth saving?
SAVE all your favorite stuff
ADD personal notes
QUICKLY reference your stuff