How to Plan for the Unexpected In A Small Business
By:
Maria Nerius for CheapThriftyLiving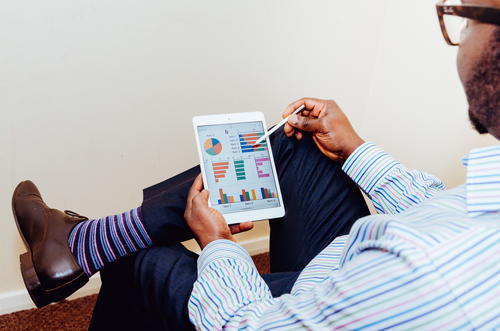 Knowing how to plan for the unexpected in a small business is vital for anyone who's running a business on their own. It seems like an impossible task, but when the worst happens, you'll be glad you were prepared.

For me, there are times when running a small business is like taking care of the saltwater tank in our sunroom. In the beginning, there is some trial and error. Having your fish suddenly go into distress or even die is rather traumatic and you have to learn those lessons the hard way. These are lessons you don't forget easily because of the money lost and the guilt of killing something so precious.

One thing you do learn in this situation is that bigger is better. Back to the fish metaphor for a moment -- the more water you can have in a saltwater tank, the less likely a slight rise in the wrong kind of build-up will send the tank into a quick decline. This gives you time to correct the balance and keep your fish healthy. In a small business, if you can plan ahead, you end up with a big tank with lots of water and less chance of a small hiccup bringing you down.
Plan Ahead with Inventory
No matter what you're selling, one way to avoid waking up one morning and finding out there is little or no stock in your inventory is to keep track of your "finished goods inventory" very carefully.
Keep Track of Your Promotions
While you are keeping track of what you have in your inventory, keep an eye on your schedule of shows, promotions, and other selling opportunities.

For example, Mother's Day is coming up and we all know it's a great gift-giving holiday. You shouldn't be preparing for Mother's Day two weeks before the holiday- you should be working months ahead! Two weeks ahead might be time to promote the need for a gift for your mom, but it is not the time to try to build up stock.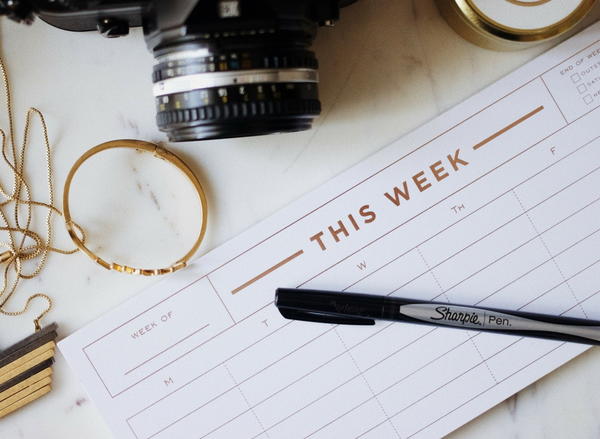 Don't Just Think About This Year
Most actively selling artists and crafters need to plan about 1 year ahead. I know it sounds like overkill, but if you are booking shows to attend, you need to get applications in as soon as possible.

Many people turn in our application for next year as we are exiting this year's show. Online sales and even consignment sales can be worked differently; however, community and outdoor shows still are a very viable marketplace and fill up quickly. Look ahead!

And if you aren't attending an event with at least $1,000 in inventory to sell (and this is the lowest I'm willing to suggest), there is little need to invest your time and money in a show if you are wanting to earn income. Think about it. You've got your space fee, time spent at the show, expenses at the show, plus all the prep and break-down time.
Stop Procrastinating
As creative people and business owners, we also tend to be procrastinators. Nothing like waiting and working at the last minute to get our creative juices flowing. We use the panic rush to keep our hands busy.

But what if there is a family emergency? What if you come down with a cold or the flu? What if! As someone who lives with fibromyalgia, I've learned that working ahead is critical to running a business. I never know day to day if I'm going to wake up ready to go or not!

Though I am far from the perfect time management student, I've learned to make lists and check off as much as I can on my good days!

Get more great tips for overcoming procrastination with our handy guide!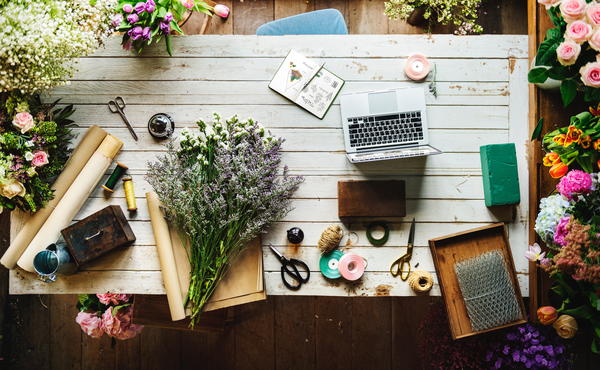 Learn to Delegate
Our family and friends are usually the first to step up and want to help us out when the unexpected happens. Have you learned to delegate? If you need some help at the last minute, would you be able to take advantage of those volunteers?

In my own studio, there is a clipboard with my active to-do list, my current inventory (both raw and finished), and a few notes on what needs to be done in the weeks ahead. I create this for my husband, who would be the first person in line to help me if I needed help.

I spend time each month talking to him about what's going on with my work. In a small business, you need a few back-up plans! The smart way to go is to NOT be the only person in the know!
Remember that Tough Decisions Aren't Failures
When all else has failed there may come a time you need to make some tough decisions. You may have to cancel an upcoming show or miss an opportunity. You may need to scale back hours to take care of a sick child. You may need to reprioritize the priority list!

This is not failure.

Failure is to not make the tough decisions and end up overwhelmed to the point of creativity drying up like a glass of water in the desert. Our flexibility, our ability to live a full life plus earn from our creativity is why I chose to become a craft professional.

Our business is basically on our shoulders and the human body can only take so much weight. There is no such thing as failure, just balance.
Expect the Unexpected
Probably the biggest mistake one can make is to assume the unexpected isn't going to happen. It helps to give a little thought to knowing how prepared you are and how prepared you should be for tomorrow, next week, next month, and six months down the road.

Have some items for sale that are quick and easy to make. Have photos and slideshows for show applications done and updated. Keep a running list of supplies on hand and a shopping list of supplies running low. Start or finish your month with a review of commitments and deadlines.

Think ahead and the unexpected will not throw a wrench into your overall plan.
Free projects, giveaways, exclusive partner offers, and more straight to your inbox!
Tags / Related Topics
Your Recently Viewed Projects

Something worth saving?
SAVE all your favorite stuff
ADD personal notes
QUICKLY reference your stuff