How to Save on Your Electric Bill
You can reduce your electric bill and lower your home's energy consumption with these tips!
By:
Megan Horst-Hatch, Editor, CheapThriftyLiving.com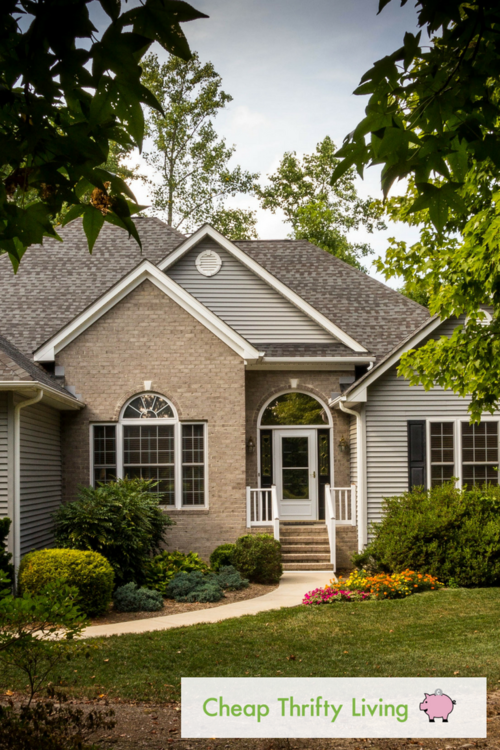 When it comes to cutting costs, finding a way to reduce your electric bill may seem like a difficult task. With this guide on How to Save on Your Electric Bill: 7 Tips to Try, you can discover new ways to lower your monthly bill without giving up your comfort. You will also use less energy in the long run, making your home run efficiently. Whether you're looking for a quick and easy solution that will take just a few minutes to implement or you want to make modifications to your home, these tips on ways to reduce electricity usage will help you and your household. From adding insulation to finding air leaks, there are plenty of ways that you can help your home use less energy. When it comes to green living, you can't go wrong with these ideas.

Finding ways to cut your energy use can go hand-in-hand with saving money on your electric bill. By reducing the amount of energy consumed in your home, you will concurrently reduce your bill. It's a win-win for the environment and for your pocketbook!
Insulate Your Home to Reduce Your Electric Bill
One of the most effective ways to down is to install new insulation to many aspects of your home. While adding insulation to your attic is almost always a good idea, there are plenty of other places in your home that could benefit from the insulation as well. Michigan State University Extension points out that exterior walls, basements, and even crawl spaces are among the parts of the home that could use a little bit of an insulated upgrade. The insulation will keep the warm air from escaping in winter, and will reduce some of your energy bill. Depending on the extent of your insulation, you may qualify for rebates by making your home snug and warm for winter.
Schedule Regular Maintenance for Your HVAC Unit
When was the last time your furnace or air conditioner unit received regular maintenance? If it's been a few years, then scheduling a maintenance check of the unit is a quick and easy way to see if it is operating efficiently and to advise of any additional maintenance work that may be required. In between maintenance checks, Houselogic advises replacing the unit's filters and avoiding the placement of furniture in front of the units. These simple steps can ensure the airflow through the registers is uninhibited.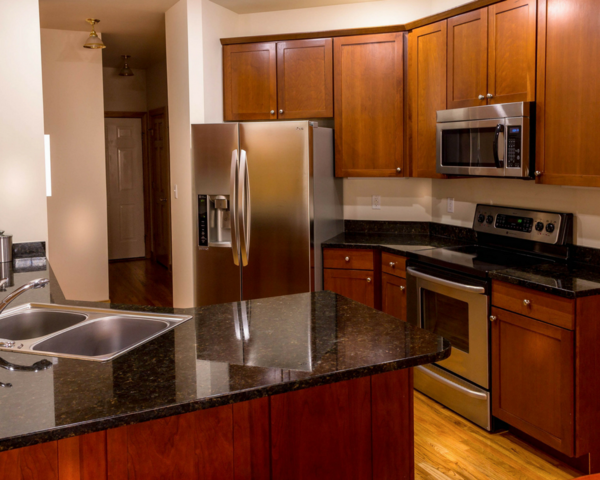 Use Appliances Efficiently
Refrigerators, dishwashers, and washers and dryers all use significant amounts of energy, with the Tennessee Valley Authority estimating that appliances account for more than 20 percent of a home's energy use. If you're looking for ways to reduce electricity usage, then consider changing the settings and usage for your appliances. With these tips, you can start to reduce your electric bill:
Refrigerators: Keep your refrigerator set between 35 and 40 degrees Fahrenheit, and position the appliance so that it is out of direct sunlight. You should also take this time to check if your refrigerator doors are sealed properly and are not leaking cool air.
 
Washing machines: Don't use the washing machine to launder just a few T-shirts or a pair of jeans! Your washing machine will run most efficiently if it is full. Don't forget to wash in cold water to further reduce energy costs.
 
Dryers: Clean the lint trap after every use to improve air circulation – and possibly reduce the risk of fire in your dryer. In warm weather, you can forgo the use of the dryer by drying your clothes outside. Line-drying your clothes will bring two benefits: Your clothes will not have the wear-and-tear from use in the dryer, and your laundry room won't warm up due to the dryer being in use.  
 
Dishwashers: Similar to washing machines, you should only operate the dishwasher if you have a full load of dirty dishes. 
Turn off Items When You Leave the Room
You already know to turn off the lights whenever you leave a room. But what about smaller electronics, including computers, laptops, and your DVR? Turning off the items mentioned above can go a long way to saving money on your energy costs. If you will be away from your home for an extended period of time, such as a weekend getaway or vacation with the family, then make sure you unplug items like your PC, laptop, and even your DVR and TV before you leave. After all, you don't want to return home from a fun vacation to a high energy bill. When it comes to ways on how to save on your electric bill, flipping the switch is an easy start!
Lower the Water Heating Temperature
Are you looking for a quick and easy way to reduce your energy bill going forward? The solution just might be in your basement. If your hot water heater is set at 130 degrees Fahrenheit or higher, then consider lowering the temperature to 120 degrees Fahrenheit. You'll still have hot showers, but the hot water heater will take less time to heat the water and will save energy along the way. As noted by University of Florida's IFAS Extension, lowering the hot water heater temperature by 10 degrees could reduce energy consumption by as much as 5 percent. Lowering the temperature has an additional benefit of reducing the risk of scalding and is especially critical for a home with young children.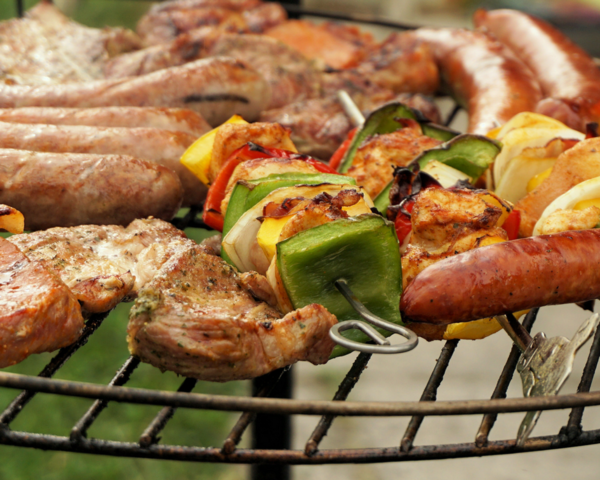 Fire up the Grill for Meals
When the temperature starts to rise, it's time to fire up the grill and cook outside! Cooking an assortment of food on the grill in your backyard or on your patio will keep your home a bit cooler, further reducing your energy costs to keep your home at a comfortable level. Don't start cooking until you've seen this video tutorial on how to prepare a grill! If you can't grill, then opt for serving cool and refreshing salads, sandwiches, and even soups, like gazpacho. You can also prepare meals in the microwave or your slow cooker, further reducing the amount of heat generated from cooking in your kitchen.
Conduct a Home Energy Assessment
Do you still feel that your best efforts at cutting your energy bill are thwarted and you continue to pay a high energy bill? It may be that your home has air leaks that should be remedied. Although some culprits for air leaks, including the chimney, may be obvious, it is possible that air is escaping your home through additional cracks that you may be unaware of, including windows, exterior doors, and even skylights. Your electricity provider might provide home energy assessments, too, so that you can identify any problem spots and find solutions to fill the leaks. In addition, you may be eligible to receive rebates from your provider for certain energy-saving installations or modifications you have made to your home. Consider reaching out to them to see what services are offered!
After you have identified ways to cut your energy usage, make sure to get your entire household on board with the plan. If everyone in your home works together, then reducing energy costs will help everyone save some money in the long run. 
What is your best tip for reducing your electric bill?
Share it in the comments section!
Free projects, giveaways, exclusive partner offers, and more straight to your inbox!
Tags / Related Topics
Your Recently Viewed Projects

Something worth saving?
SAVE all your favorite stuff
ADD personal notes
QUICKLY reference your stuff