12 Easy Tips on Getting Started With Your Zero-Waste Lifestyle
We break down ways on how to live a more zero-waste lifestyle simply and easily.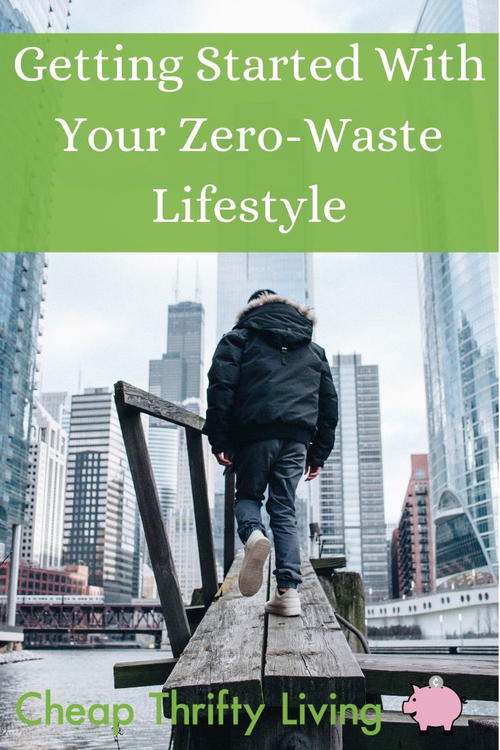 Making the change to a zero-waste lifestyle is no easy feat. It takes time, dedication, determination, and incremental changes to your lifestyle that will, over time, help you reduce waste and your footprint upon the planet. It's not a change you can make quickly over night, and because of this, fully dedicating to this lifestyle can be challenging for many people. 

Like any lifestyle change that's worth the effort, taking a slow and steady approach to zero-waste living is the best route. This way, you can make small changes that won't affect your day-to-day too much, and bit by bit, you can totally transform your lifestyle without even realizing that you're doing it. The difficulty and shock of making a 180-degree turn in how you live your life is gone, and in its place are incremental steps that are more manageable and easy to do! 

Our easy tips on getting started with a zero-waste lifestyle are not the be all, end all of living this way, but they are manageable changes you can make, starting today, to begin down this path toward zero-waste living. 
Why Start a Zero-Waste Lifestyle?
There are many reasons people choose to live a zero-waste lifestyle. There are those people who look at the carbon footprint we leave on this planet, and they want to make a change on a personal level to correct and lessen their contribution to that footprint. Others simply look at how much trash they accumulate in a day, a week, or a month and want to see if they can reduce and recycle more. Then there are those who desire to live a simpler life with less of everything, a life that's efficient and streamlined as well as being more eco-friendly.  

Whatever your reason for opting for a zero-waste lifestyle, there's a simplicity and a beauty in requiring less overall and making the most of items in your home. It's a different plane of thinking, one that rewards people with its own inspirations of creativity and cheap, thrifty living. 
Easy Tips on Getting Started With Your Zero-Waste Lifestyle
1. Swear Off Plastic Straws. One of the easiest things you can do to begin your journey toward a zero-waste lifestyle is to refuse plastic straws whenever you are out to eat or picking up food at the drive-thru. According to National Geographic, "500 million straws are used every day" in the United States. Even though they're tiny, that's a lot of plastic being produced and thrown out on a daily basis. By refusing plastic straws, however, over time you can help reduce the amount of plastic you use with a change that's so simple, you won't even think about it after a while. 

2. Bring Reusable Watter Bottles Wherever You Go. It happens all of the time. We're out running errands, traveling from store to store, and we're overwhelmed with thirst. We just need a little water to refresh us and keep us moving, so we stop and pick up a bottle of water. It's simple, innocent, and something we don't normally think twice about. However, it's just another little way we create waste in our daily lives that has a simple solution. In buying a reusable watter bottle, we can take a drink on the road with us. The fact that it's resuable means we can wash it and use it over and over again. For those who want to go the extra mile with their zero-waste lifestyle, a water bottle can even be a great substitute for a drink at a restaurant when going out to eat. 

3. Find Creative Ways to Recyle Trash. Not everything you use up in your home is destined for the garbage or recycling bins. Sometimes, items like milk cartons, food packaging, or other forms of waste can be useful. With milk cartons, one of the creative ways you can upcycle it into something useful is by building a cute DIY Birdhouse for your back porch. Cereal boxes, for example, can also be upcycled into cute organizers or useful items like a handmade notebook. The possibilities are endless when you put your mind to it. 

One of the more contentious trash items when it comes to zero-waste living is a desire to avoid trash producers like k-cups. K-cups in particular have been called out by media outlets like The Atlantic as generating "a ton of plastic" and not being biodegradeable or eco-friendly. However, there are ways to recycle this and make them useful. In our article "How to Recycle K-Cups", we break down all the ways you can transform trash into treasure.

Read the article here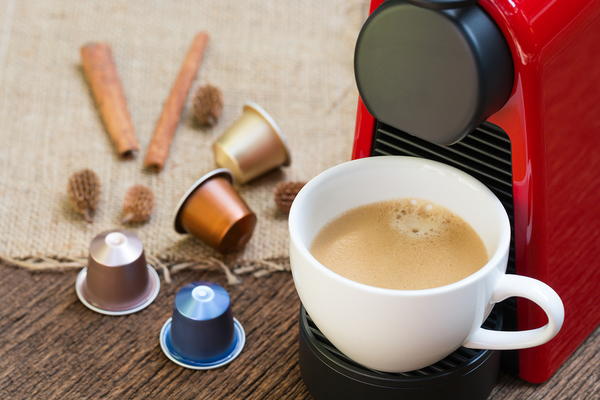 4. Bring Your Own Shopping Bags With You. Across the United States, plastic bag bans and taxes are becoming increasingly common. In places were taxes have been implemented, it costs more to shop and use plastic bags from the store, and in areas where a ban is in effect, other methods of transporting your groceries may be required. An easy way to reduce waste and avoid this problem is buy taking your own shopping bags with you. You can even kill two birds with one stone by upcycling something destined for the trash bin (like an old t-shirt) into a reusable shopping bag. 

5. Upcycle Old Technology Into Home Decor And More. As new technology ushers older technology closer and closer to the trash bin, we're often left wondering what we should do with our old casettes, videos, CDs, computers, and more. Many times we opt to donate these old items to thrift shops and hope for the best, but more often than not, old technology finds its way into a landfill. However, there are solutions into making use of yesteryear's hot commodity. You would be amazed at how many was you can upcycle old CDs, for example, into useful and stylish home decor trends. Don't believe us? Check out the link below. 

How to Recycle CDs

6. Follow Proper Channels in Recycling Unwanted Items Safely. It's not always easy to recycle plastic, paper, and other household items easily, but if you want to reduce the amount of waste you're putting out into the world, it's necessary. There are many rules on how to recycle plastics and other common items. For unwanted technologies like television sets, those come with their own sets of rules. Luckily, we investigated all of the ins and outs when it comes to recycling televisions, which you can find right here. 

7. Skip the Trip to the Store And Refashion Old Clothes Into Something New. There are many ways to freshen up your wardrobe with a few snips here, a seamed stitch there, and voila! In fact, we have a whole collection of projects you can check out to bring new life to your closet. 

30 DIY Old Clothes Ideas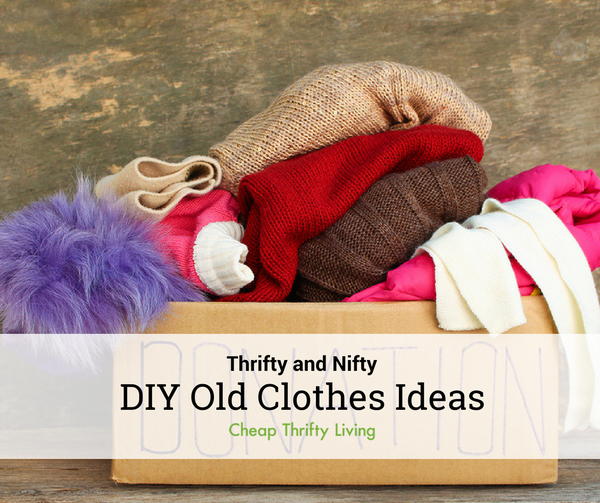 8. Bring Your Own Utensils Out With You. This idea might seem wild at first, but it's a growing trend among people who want to live a zero-waste lifestyle. Instead of using plastic silverware at their favorite restaurants, many zero-waste advocates opt for their own silverware. They carry forks and knives in portable containers or stashed away in purses. This is just another way to cut the reliance on disposable plastics when you're out and about. 

9. Look at the Ingredients. As concerns about climate change grow, many companies are opting for reducing waste by developing products made with recyclables or sustainbly-made materials. Choosing these products over conventional ones aid in reducing one's footprint. Even moreso, you can look at the ingredients of products you often purchase and choose ones made with materials that can be composted. Materials like wood, stainless steel, and glass can be refashioned or composted, and they are much better for our environment. 

10. Make More Meals at Home. Eating at home, on the whole, is closer to zero-waste living than eating out. There are less opportunities for throwaway plastic containers, wrapping paper, etc., between you and your food. Plus, eating at home can be very cost-effective when you're living on a budget. For cheap and easy recipes, check out one of our many collections of thrifty meals. 

Find cheap recipes here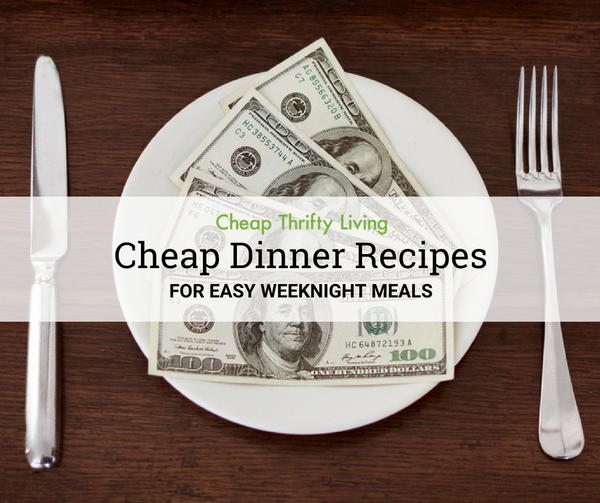 11. Try Going Meatless Once a Week. A movement sweeping the United States when it comes to culinary choices and sustainble living is going meatless. It's a way for people to reduce our carbon footprint on the planet by relying less on the industry of meat that can tax our environment and our resources. You can find 11 Meatless Monday Recipes to get you started at the link below.

11 Meatless Monday Recipes

12. Buy Only When You Need to & Find Ways to Stretch the Food in Your Fridge. When it comes to grocery shopping, many people go to the store and wing it with their purchases. They buy based on appearance, desire, and sometimes even how hungry they are in that moment. With a little planning ahead, you can jot down only the items you need your week or month's worth of food.

When it comes to the food you already own, know that you can stretch items in the fridge even when their sell-by, use-by, or expires by date has passed. We have a guide for deciphering this type of package labeling, which you can find at the link below.

The Difference Between Sell By Date vs Expiration Date
Free projects, giveaways, exclusive partner offers, and more straight to your inbox!
Tags / Related Topics
Your Recently Viewed Projects

Something worth saving?
SAVE all your favorite stuff
ADD personal notes
QUICKLY reference your stuff