What Are the Best Money-Saving Chrome Extensions?
Discover the best free tools to help you save money while online shopping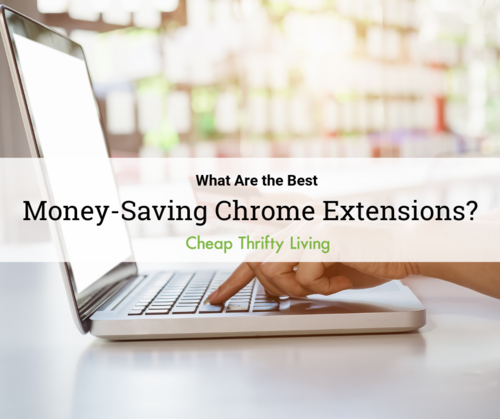 People have always looked for the best and easiest ways to save money while shopping and they've had to adapt now that online shopping is king. But while some things have changed drastically, others have stayed more or less the same. While we can't bring a bag full of coupons along with us on our Amazon shopping trip, it turns out that old-fashioned things like couponing and comparing prices are still some of the main ways to save online.

Figuring out where to get those deals isn't always easy. Thankfully, there are a lot of simple, free tools you can use to navigate the maze of the internet and find them for you. 

These tools are especially easy to get if you're using Google Chrome. It only takes a few clicks to install these browser extensions, and once they're up and running, they'll do the work for you. You'll be saving in no time!
How to Pick and Install the Right Chrome Extension
One of the best things about extensions in Chrome is that they're incredibly easy to find and download. In fact, if you know exactly which one you want, all you have to do is google it and a link to the extension should be one of the top search results. If you're having trouble finding it, just add "chrome extension" to the end of your google search. 

Another alternative is to search for the Chrome web store. Once you're there, you can search for specific extensions or for more general categories like, "coupons." The web store puts an extension's star-rating front and center in the search results, so you can always be sure that what you're thinking of adding to your browser is a quality program. Once you've found it and are ready to install, just click "add to chrome."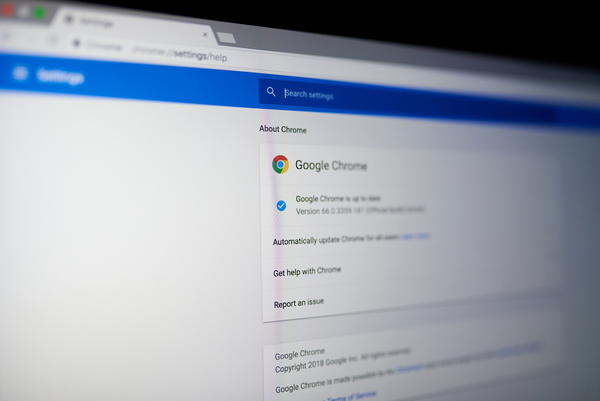 The 9 Best Money-Saving Chrome Extensions
There are a huge number of money-saving extensions out there, and a lot of them do rather similar jobs. Picking through them can be daunting. No need to worry, though, this list compiles some of the biggest, most-trusted extensions for Chrome. 
Honey

You can't talk about money-saving extensions without talking about Honey. It's the biggest, most downloaded, most rated (and among the highest rated) in the field. Like most of the extensions on this list, it finds and automatically applies coupon codes from across the internet to whatever you're buying. It's sleek and clean and generally good at what it does.

Get This Extension
 
Rakuten Ebates

Ebates does coupon searching as well, but its main claim to fame is that it also tries to get you cash back. Definitely a nice extra boost to your wallet, or at least a cushion from what you would have otherwise spent. It's not nearly as frequently downloaded as Honey, but it's one of the main players in the second tier of money-saving extensions.

Get This Extension
 
Wikibuy

This extension is run by Capital One and it's both clean and professional. Despite being run by a major bank, Wikibuy markets itself as a community-driven savings generator. Basically, when other users find coupon codes or better deals on the items you're shopping for, the extension will alert you so you don't end up spending more than you need to.

Get This Extension
The Camelizer

This extension is more specific than some of the others on this list but still very useful. It tracks the prices of items across the internet and lets you see a record of the ups and downs. Essentially, it lets you know if you're really getting a good deal, or if the item you're considering is likely to be sold for cheaper later. You can track items and get alerts when the prices do go down as well. This is a great extension to have alongside one of the others.

Get This Extension
 
CouponCabin Sidekick

CouponCabin offers coupon codes, cash back, and price comparisons all in one. It has a much smaller user base than most of the other extensions on this list, but so far its community seems to be liking it very much. As of the writing of this article, about 250 reviews have averaged out to an impressive 4.8 out of 5 rating. 

Get This Extension
 
PriceBlink

This extension offers fairly standard automatic comparison shopping and discount hunting services. It's another smaller program that may not have all the polish of some of the bigger names on the market, but it has its own dedicated niche. One of its selling points is staying out of your way. It'll work automatically in the background, but you won't see it pop up in your browser until it finds savings for you. 

Get This Extension
Swagbutton

Either the best or the worst name on this list, and also one of the more polarizing extensions in general. It's rated well, don't worry, but it provides a different user experience than most of the other options on this list. It's more in your face, which some users don't appreciate. At the same time, though, it offers more options for savings, cash back, etc. If you want to interact with your extension and work your way toward savings in multiple ways at once, this may be what you're looking for.

Get This Extension
 
Piggy

One of the bigger coupon and cash back extensions, Piggy is especially great if you like to travel because it works with both retail and travel sites. Plus it has an adorable mascot. It's highly rated and definitely a solid choice.

Get This Extension
 
Cently

Cently is another extension with a fairly small user base but a huge amount of support from its fans. It only has around 250,000 users at the time of writing, but it has more than 10,000 reviews that average out to a very impressive 4.9 out of 5. To put that in perspective, Wikibuy also has a 4.9 rating but its 3+ million users have only posted 7,000 reviews. Cently doesn't reinvent the online coupon wheel, but it's good at its job. 

Get This Extension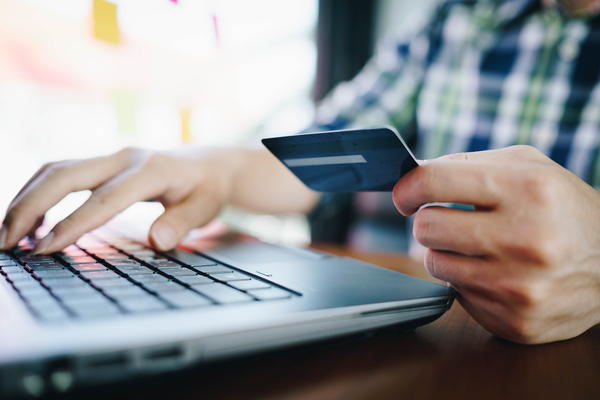 Which Extension Should You Choose?
There is no one perfect extension (if there were, this list would be much shorter!), but all nine on this list are reputable, well-liked, and generally effective. Feel free to experiment with multiple extensions and see which ones stick (having multiple can be a good idea). Or, just pick the one that looks prettiest or seems the least fussy and intrusive. Whatever your reasoning, you shouldn't feel like you've made a bad choice with any of the extensions here. 
Free projects, giveaways, exclusive partner offers, and more straight to your inbox!
Tags / Related Topics
Your Recently Viewed Projects

Something worth saving?
SAVE all your favorite stuff
ADD personal notes
QUICKLY reference your stuff