8 Clever Time Management Tips
By:
Maria Nerius for CheapThriftyLiving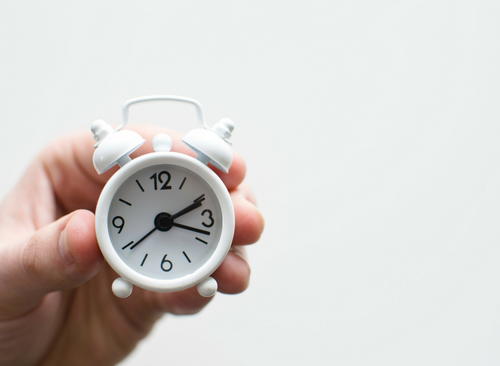 We all feel it – too many tasks and not enough hours in the day to do them. Time management is a challenge for everyone at some point or another, and there's no one way to overcome time management problems. It involves a lot of soul searching and finding what works for you!

Maybe it's the curse of creative people to take on too much at once or maybe everyone is just a lot busier nowadays. Take some tips from the resident craft expert over at FaveCrafts.com and learn to take a little me time for yourself!
1. Time management is a myth
This idea popped up many times during my search for great time management tips! I find it to be so true: Time management is a myth, a lie, a fairytale and a guilt magnet. There are only 24 hours each day and 7 days each week. Time is constant and unchangeable. The only management going on is within us.
2. Write a time log
If you feel you just aren't getting enough done, keep a daily activities schedule for 1 week. Write down every single thing you do and when you do it. Make a note at the end of each day listing off what you got done and what you didn't get done. Use this to find your "time-wasters." This is not a fun activity. You may not like what you read. You may discover you enjoy your "time-wasters" (playing games on your computer, talking to friends on the phone, watching reality TV shows or buying craft supplies). Give up at least one of your major time wasters during the following week. Did you get more done?
3. Reward yourself as you go
The goal of time management is to change your behavior. To do this, you must learn a positive rather than the negative. You are trying to create a good habit such as making sure all your invoices are prepared and mailed every Friday or you are adding 100 units to your finished goods inventory each month. Reward yourself. The more you learn and stick to a routine, the more time management just becomes a way of life.
4. Use time-savers
Use time-savers and tools. Paying online is faster than sticking a check in an envelope and taking it to the mailbox. It's also faster than getting in your car to rush to pay an overdue electric bill before they turn off your power. Install scheduling software like Outlook, iCalendar, or go the old fashioned route with a wall calendar. I am getting ready to give up our home phone as I find having voicemail for both my cell phone and a house phone is too time-consuming. Time to make the change and use the cell phone because it saves time.
5. Don't try to do it all
Super Mom. Super Woman. Super Artist. Super Crafter. Super Human Being. Forget the super! One person really can't do it all, have it all, and still make dinner on time. If you can, delegate (this may be house tasks). If you can, outsource or hire others. I can't remember the last time I made a bow for a craft project. I was no good at it, it took forever and I wasted too much time getting frustrated. I either buy or have a friend make any bow I need. It's worth the investment. I do what I'm best at and that saves time.
6. Give yourself a time limit
Time is limited so set some limits on your time. I could spend all day on the phone. Talking to clients. Talking to friends. Networking and more. But at the end of the day, I wouldn't like the fact that although I probably got some important things accomplished, there would be a very long list of what didn't get done. I stop answering the phone around noon, which gives me several hours of uninterrupted time to do the rest of my job. I could also probably spend hours of my day organizing my craft studio. Putting up, getting out, prepping and even sweeping the floor could take up 8 hours a day. I clean up on Fridays unless I really need the table or floor space! I'd already spent too much time on this article so when the clock clicked past the allotted time, I revised this former Top 10 list to a Top Eight! Still a darn good article and I didn't start wasting time plodding along.
7. Work on the go
Glancing back up to #4, I know that I no longer go to anywhere I might have to wait without my cell phone and iPad. I never liked waiting to begin with and used to take a craft or book, but now I use that time for business. I can return calls, send out e-mail, update my calendar, make to-do lists, sketch ideas, edit photos, upload video and more from these amazing devices. I might do a whole article on the iPad in the future. It's the best time management tool I've ever acquired. Although I'm all for a little daydreaming while waiting every now and then, don't let waiting become your biggest time waster!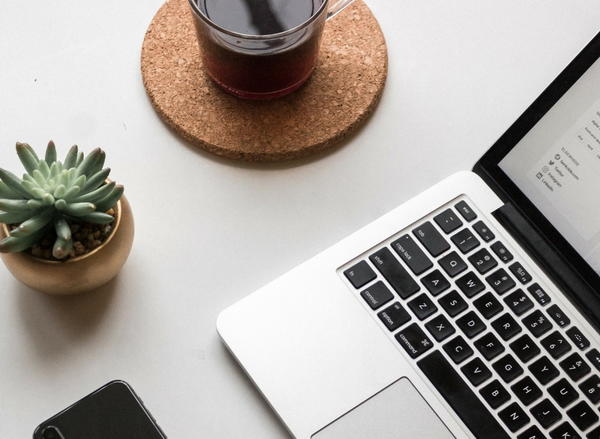 8. Find what organization means for you
Another huge time waster? Looking for something. Have a place for everything and everything in its place. Also, don't just keep dumping photos into a huge overflowing folder (I think I used to do this with shoe boxes a long time ago)! Don't let your receipts get so stacked up before recording that you have hundreds of pieces of paper to sort through. If you spent 30 minutes every time you had a new set of photos to review (delete everything but the best, give the photo a proper name, and make folders/albums) or 30 minutes a week recording and filing receipts you wouldn't get overwhelmed and you'd spend less time on the boring stuff while having more time for the more enjoyable tasks of professional creativity. You'd find what you were looking for in a snap!
Free projects, giveaways, exclusive partner offers, and more straight to your inbox!
Tags / Related Topics
Your Recently Viewed Projects

Something worth saving?
SAVE all your favorite stuff
ADD personal notes
QUICKLY reference your stuff