How to Save Money on Water Bill
These 8 money-saving ideas will dramatically reduce your water bill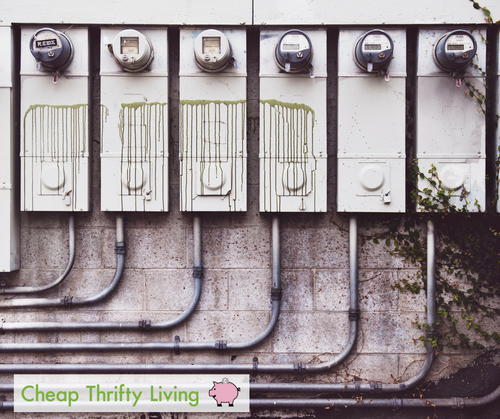 Lower your water bill with this handy guide on cutting utilities costs! There are a variety of ways to save on your water bill at home. Whether you are looking for ways to conserve water and live environmentally conscious or are trying to lower your monthly utilities to meet your budget, this guide is for you. 

These solutions are all cost-efficient ways to help you live green. From limiting the amount of water you use in the bathroom to the types of appliances you use everyday, these tips to lower your water bill provide quick and easy solutions that will save gallons of water and hundreds of dollars each year.

Learn more about your water consumption and how to save on your water bill today!
1. Take Shorter Showers
The easiest way to conserve water and reduce your bill is by taking shorter showers. The average shower uses 2.5 gallons of water each minute according to homewaterworks.org. If you cut a few minutes off each day, you will save hundreds of gallons each month, which will keep more money in your pockets.

You don't have to reduce the amount of time in the shower to save money! If you already take shorter showers or have a strict shower routine, try turning the water off while you are shampooing and lathering. By turning the water off mid-shower, you won't be wasting gallons of water that simply go down the drain without cleaning you.

Other shower saving tips include installing low-flow shower heads to reduce gallons per minute and adding aerators to your exisiting shower heads that add air and pressure to your shower.
2. Turn off the Faucet
This water-saving tip is the most well-known but bears repeating. You've heard from Barney the Dinosaur to not let the water run while brushing your teeth and the No-Shave November ads saying the same for shaving. This way to conserve water is easy and will save many gallons of water each day. The average person wastes four gallons of water every time they let the faucet run while brushing their teeth or shaving. The easiest way to conserve water is to turn the faucet off while completing these activities.

You can also brush your teeth or shave while you are in the shower to reduce the amount of water you use each day.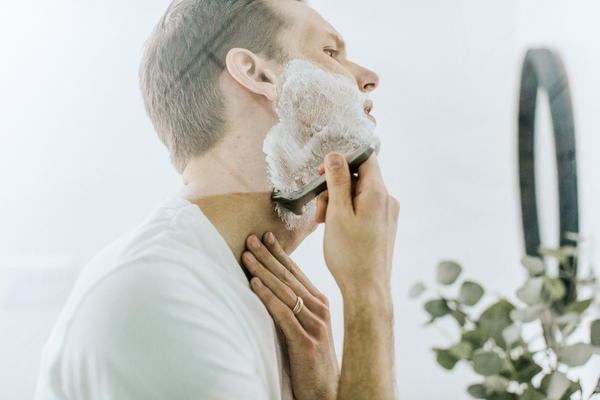 3. Do Full Loads of Laundry and Dishes
Washing machines and dishwashers use a lot of water per load. Plan your loads ahead of time so that you aren't running half-full cycles all the time. The average dishwashing cycle uses 6 gallons of water. A washing machine will use 15-30 gallons depending on what setting you use. Think of all the water you'll save a week if you wait to run these machines with full loads instead of many smaller ones.

An extra tip: the permanent press cycle on your washing machine adds a rinse cycle to your load that will use another 5-10 gallons of water. Unless your clothes call for this cycle, normal fabric wash is the way to go.
4. Don't Hand-Wash Dishes
Hand-washing dishes has to save more water than the dishwasher, right? Wrong! While the dishwasher uses a good amount of water, hand-washing dishes can double or triple the amount depending on your method. To hand-wash dishes you have to use water to fill a sink basin and then rinse individual dishes, this rinse process can waste up to 2 gallons every minute you wash dishes.
5. Fix Leaks around the House
Did you know that leaky faucets waste over 2,000 gallons of water each year? A dripping faucet will drip about 5 gallons a day, and this is the least wasteful product to leak. Leaking showers and toilets waste more water per year, causing an irritation and a larger water bill.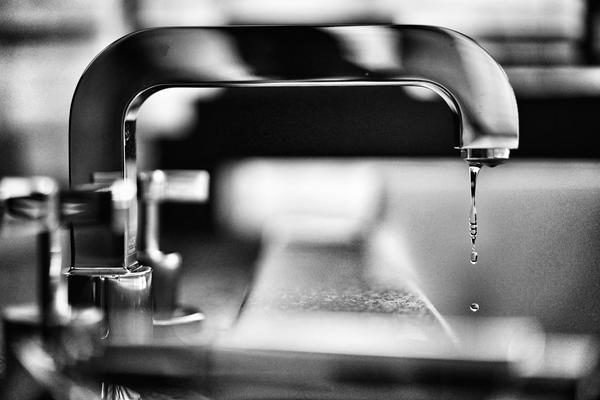 6. Install Low-Flow Toilets
Depending on your toilet, every flush can use over 5 gallons of water. Buying low-flow toilets will dramatically reduce your water spending but can also be pricey. You can convert your current toilet into a low-flow alternative and reduce your flush. You can buy a kit to complete the process or partially fill a liter bottle with sand or pebbles (to weigh it down) and place it in your toilet tank. This will use about a half of a gallon less each flush. 
7. Invest in Energy Star Appliances
Energy Star appliances provide different savings in your home. Appliances like dishwashers and washing machines will reduce the amount of water per use, but these products will also lower your electric bill by using less energy. An Energy Star washing machine for instance will use 5,000 fewer gallons annually. DirectEnergy gives a full breakdown of savings for Energy Star appliances.
8. Collect and Use Rainwater
Collecting rainwater to reuse for watering your lawn or garden is an easy way to conserve water. You use a lot of water to keep plants green and healthy, so why not save what Mother Nature provides for a cheaper alternative. You can build your own rain barrel stand to collect even more water every time it rains.
Do you have any other tips to conserve water and lower your water bill? Let us know in the comments below!
Free projects, giveaways, exclusive partner offers, and more straight to your inbox!
Tags / Related Topics
Your Recently Viewed Projects
Images from other crafters


Something worth saving?
SAVE all your favorite stuff
ADD personal notes
QUICKLY reference your stuff